The 2019 Olga Kern International Piano Competition will be held October 27– November 3, 2019.


COMPETITION: Preliminaries 2019
October 28

–

October 29

|

Free
2019 Olga Kern International Piano
Competition
Preliminaries 
October 28–29, 2019 / 9 am–9 pm
The National Hispanic Cultural Center
Journal Theater
1701 4th Street SW
Albuquerque, 87102
Free Admission
General Seating
Required Repertoire
Everything must be performed from memory and all printed repeats must be taken.
First Round/Preliminary Round (45 min. total):
1. One Prelude and Fugue by J.S. Bach (chosen from either book of The Well-Tempered Clavier) or two contrasting Scarlatti Sonatas.
2. Two contrasting Études chosen from the following:
Frédéric Chopin: Op. 10 and Op.25
Franz Liszt: Transcendental Études
Sergei Rachmaninoff: Études-Tableaux, Op. 33 and Op. 39
Alexander Scriabin: Études, Op. 42
Claude Debussy: Études
3. One Sonata by Joseph Haydn, Wolfgang Amadeus Mozart, or Ludwig van Beethoven.
4. One short piece by Rachmaninoff chosen from the following:
Morceaux de fantaisie, Op. 3
Morceaux de salon, Op. 10
Ten Preludes, Op. 23
Thirteen Preludes, Op. 32
Transcriptions
At the end of the Preliminaries, the Jury will deliberate and choose ten contestants who will advance to the Semifinal Round. The names of the contestants advanced to the Semifinal Round will be announced the same evening at the venue as well as via Facebook, Twitter, and email.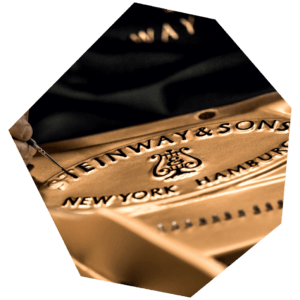 Key Notes
News, articles, and announcements.