The Second Triennial Olga Kern International Piano Competition concluded November 3, 2019 in Albuquerque, New Mexico. Thank you for joining us! See you in 2022!


COMPETITION: Semifinals 2019
October 30, 2019

–

October 31, 2019

|

$10
2019 Olga Kern International Piano Competition
Semifinals
October 30–31, 2019 / 11 am–5:30 pm

The National Hispanic Cultural Center
701 4th Street SW
Albuquerque,87102
Join Us at the Event:
Admission
$10 per person per day
Reserve Tickets
505.724.4771
Watch Live Webcast:
The contestants perform a 60-minute recital before an audience in Albuquerque. Recitals are recorded on video and also live streamed through KHFM radio and the Competition website.
Performance order is based on the numbers assigned in Round I. Pianists in the Semifinal Round have the opportunity to choose their performance piano from the two official pianos provided by Steinway & Sons, the Competition sponsor. Each pianist is allotted 20 minutes to perform on the two pianos and make their choice. This process will take place on Wednesday, October 30, time to be determined. The choice of piano can be carried over to the Final Round.  All piano choices for the Semifinal Round are final. No changes are allowed.
At the end of the Semifinal Round on Thursday, October 31, the Jury will deliberate and choose the four advancing finalists. The names of the contestants advanced to the Final Round will be announced the same evening at the venue as well as via Facebook, Twitter, and email.
Required Repertoire
Everything must be performed from memory and all printed repeats must be taken.
Second Round/Semi-final Round (60 min. total):
1. Work(s) of contestant's choice.
2. Required piece (5-6 minutes long) written specifically for the Olga Kern International Piano Competition (sent to contestants two months prior to start of competition).
Semifinalists:
Wednesday, October 30:
11:00 am – Simon Karakulidi
12:05 pm – Elizaveta Kliuchereva
2:05 pm – Federico Gad Crema
3:15 pm – Cristian Sandrin
4:25 pm – Sergey Belyavsky
Thursday, October 31:
11:00 am – Connie Kim-Sheng
12:05 pm – HwaYoung An
2:05 pm – Tetiana Shafran
3:15 pm – Baron Fenwick
4:25 pm – Richard Octaviano Kogima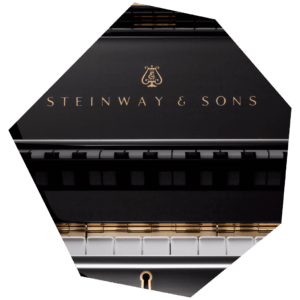 Key Notes
News, articles, and announcements.