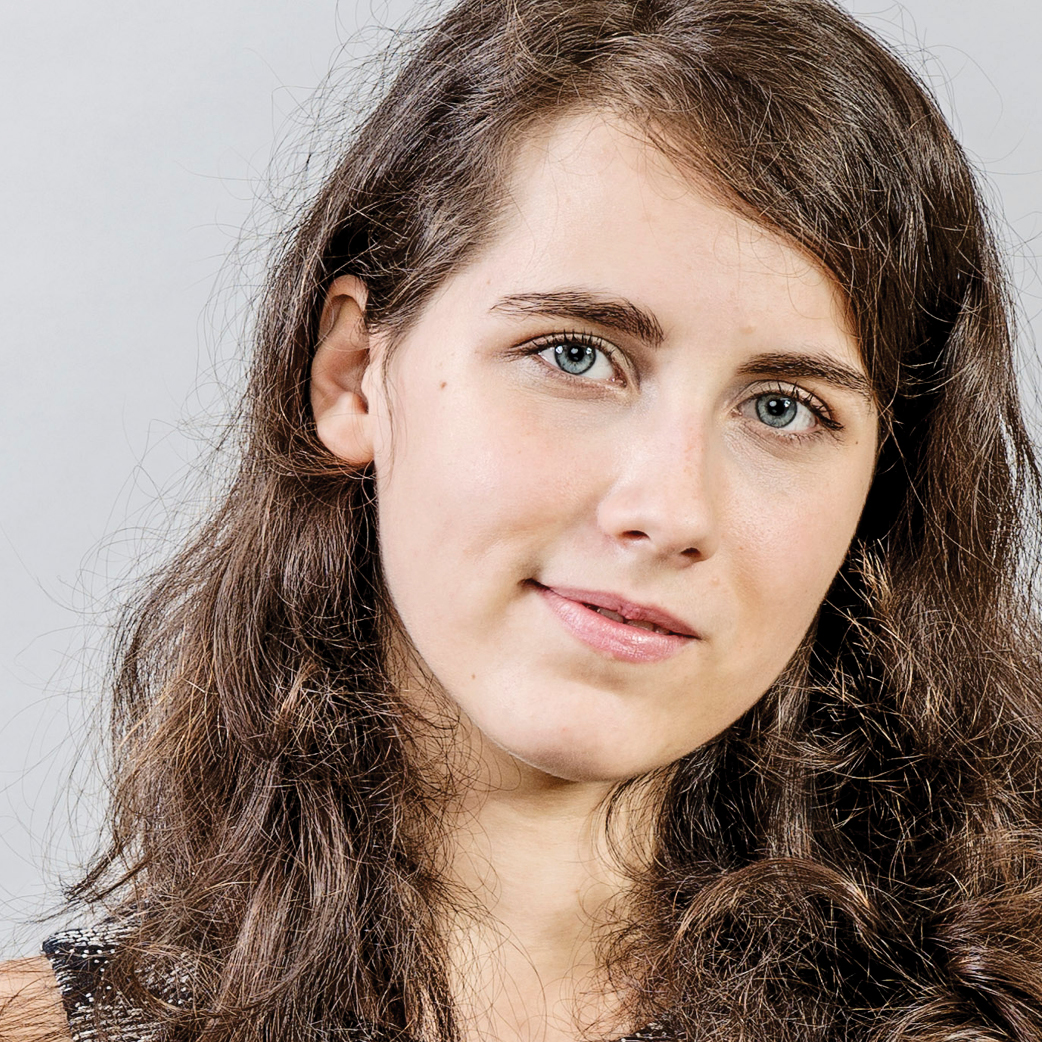 Michelle Candotti
Pianist Michelle Candotti graduated from the "Dell'Abaco" Conservatory of Verona at the age of 14 with top marks.
She studied with Laura Palmieri. She is also a graduate of the Royal College of Music where she earned a Master's degree in performance as well as an Artist Diploma.
Ms. Candotti participated in many piano competitions and received several awards, including First Prize at the XV Competition for the Best Italian Musician's Graduates 2009/10; Second Prize and Audience Prize at the International Piano Competition "A. Scriabin"; Second Prize and the Sir Philip Ledge Trophy for the youngest finalist at the Hastings International Piano Concerto Competition; Second Prize and the Rotary Club Award for the youngest finalist at the XXIII International Competition "Chopin" Rome, also receiving the medal of the President of the Italian Senate; the Henk de By Junior Jury Award at the International Piano Competition "Franz Liszt" in Utrecht; Third Prize at the "Brescia Classica" International Piano Competition; and First Prize at the XI International Piano Competition "Città di Firenze-Premio Crescendo." Michelle was also a semifinalist at the XVIII "Chopin" International Competition in Warsaw and Third Prize and Audience Prize winner at the XVII International Competition "Grand Prix Animato in Paris." Her First Prize win at the XV Competition for the Best Italian Musician's Graduates 2009/10 led to her recording a CD in September 2011.
Michelle performed as a soloist with several orchestras, including the Philharmonic Orchestra of Bacău conducted by Ovidiu Bălan, the Symphonic Orchestra Città di Grosseto conducted by Gudni Emilsson, the Royal Philharmonic Concert Orchestra conducted by Brian Wright, the Orchestra of the Goldoni Foundation conducted by Mario Menicagli, and the Orchestra Nova Amadeus conducted by Nicola Samale.
Ms. Candotti has been featured in many recitals, performing in important concert halls such as the Olimpico Theatre in Vicenza, Royal Albert Hall in London, Bologna's Manzoni Theatre and Mozart's Room, Teatro Verdi in Padova, Sinfonia Varsovia Hall and Chopin Hall in Warsaw, Florence's "Salone dei Cinquecento," and Hastings's Stables Theatre. She also performed a recital in Debussy's natal house in Saint-Germain-en-Laye, France.
She is currently studying, under the supervision of Carlo Palese, with Enrico Pace at the Imola International Piano Academy, as well as with Dmitri Alexeev.
"Michelle Candotti allowed the music to breathe and has clearly studied the cultural, literary context of the work and Liszt's deeper metaphysical intentions. The interpretation moved me greatly – Bravo!"
—Michael Moran, Australian author and classical music critic
Virtual First Round
Bach: Prelude and Fugue from The Well-Tempered Clavier, Book II, No. 24 in b minor, BWV 893
Haydn: Sonata in E-flat Major, No. 59, Hob. XVI: 49
I. Allegro
II. Adagio e cantabile
III. Finale: Tempo di Menuet
Rachmaninoff: Prelude in G Major, Op. 32, No. 5
Chopin: Étude in b minor, Op. 25, No. 10
Scriabin: Etude in d-sharp minor, Op. 8, No. 12
In-Person Second Round
Chopin: Barcarolle in f-sharp minor, Op. 60
Carl Vine: Resolve
Bartók: Sonata BB 88, Sz. 80
I. Allegro moderato
II. Sostenuto e pesante
III. Allegro molto
Granados: "Quejas o la Maja y el Ruiseñor" in f-sharp minor, No. 4, from Goyescas
Liszt: "Après une lecture du Dante: Fantasia quasi sonata" in d minor, No. 7, from Années de pèlerinage, S. 161
Semifinal Round – Chamber Music
Brahms: Violin Sonata No. 3 in d minor, Op. 108
I. Allegro
II. Adagio
III. Un poco presto e con sentimento
IV. Presto agitato
Final Round
Tchaikovsky: Piano Concerto No. 1 in b-flat minor, Op. 23
I. Allegro non troppo e molto maestoso—Allegro con spirito
II. Andantino semplice—Prestissimo—Tempo I
III. Allegro con fuoco—Molto meno mosso—Allegro vivo