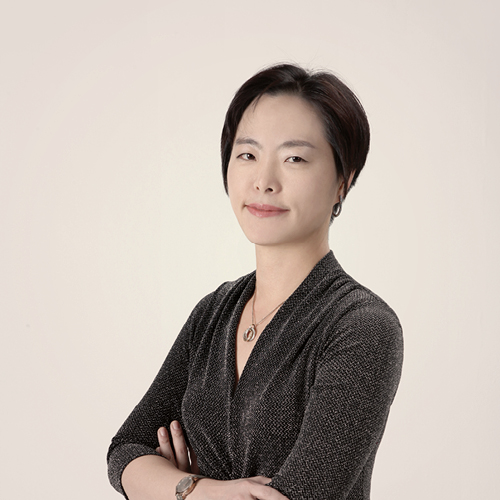 Sinae Lee
South Korean-born pianist Sinae Lee leads a busy life as a soloist, chamber musician, and lecturer at the Royal Conservatoire of Scotland (RCS) in Glasgow, UK.
Since her UK debut with the Royal Scottish National Orchestra (RSNO), playing Brahms Piano Concerto No. 1, she has frequently appeared in concerts in New York, St. Petersburg, Riga, London, Edinburgh, and Glasgow, as well as cities in her native Korea such as Seoul, Suwon, and Busan. 
In 2006, Sinae recorded Karol Szymanowski's complete piano works on four CDs, released by Divine Art Record Company. These recordings marked the first complete CD set of Szymanowski's works and included the posthumously published Prelude in c-sharp minor. This was her debut recording and received highly acclaimed reviews from Gramophone (Recommended Recording), BBC Music Magazine (Benchmark Recording), MusicWeb International (Recording of the Month, November 2006), Pianist Magazine (Recommended Recording), All Music Guide (Classical Editors' Best of the Year 2007), and ResMusica. Some of the pieces from her Szymanowski CDs have been broadcast on BBC Radio 3, Radio New Zealand, and Busan KBS TV. In 2011, Sinae performed the complete Années de pèlerinage by Liszt in the UK and Korea, celebrating the composer's 200th anniversary. A studio recording was released by Nimbus Alliance in July 2012 and received rave reviews from The Classical Reviewer (Best of 2012) and MusicWeb International (Recording of the Month, April 2014). 
As a keen collaborator, Sinae enjoys performing various chamber music with Ilya Gringolts, Andrea Gajic, Knut Erik Sundquist, Justine Watts, Andrew Berridge, and Alison Wells. She has also been in demand for world-premiere performances of solo piano and ensemble works by composers including Marek Pasieczny, Gordon McPherson, Rory Boyle, Vera Stanojevic, Alasdair Spratt, Jay Capperauld, James Wilson, Richard Greer, and Ewan Ferguson. In July 2016, Sinae recorded an original composition for Jay Capperauld's Swan Lake for a BBC Arts documentary film. Sinae is a pianist for Glasgow New Music Expedition (GNME), a contemporary music ensemble led by esteemed Australian conductor Jessica Cottis. 
Sinae's past prize adjudications include the Eurovision Young Musician Semifinals in the Festival Theatre in Edinburgh, Yamaha Music Foundation of Europe Piano Scholarships at Royal Northern College of Music (RNCM), BBC Young Musician of the Year (preliminary round) at Glasgow City Hall, Scottish International Youth Piano Competition, A Ramsay Calder Debussy Prize, Walcer Prize, Peter Lindsay Miller Prize for Piano Duo, and Beethoven Prize for Junior Conservatoire at RCS.