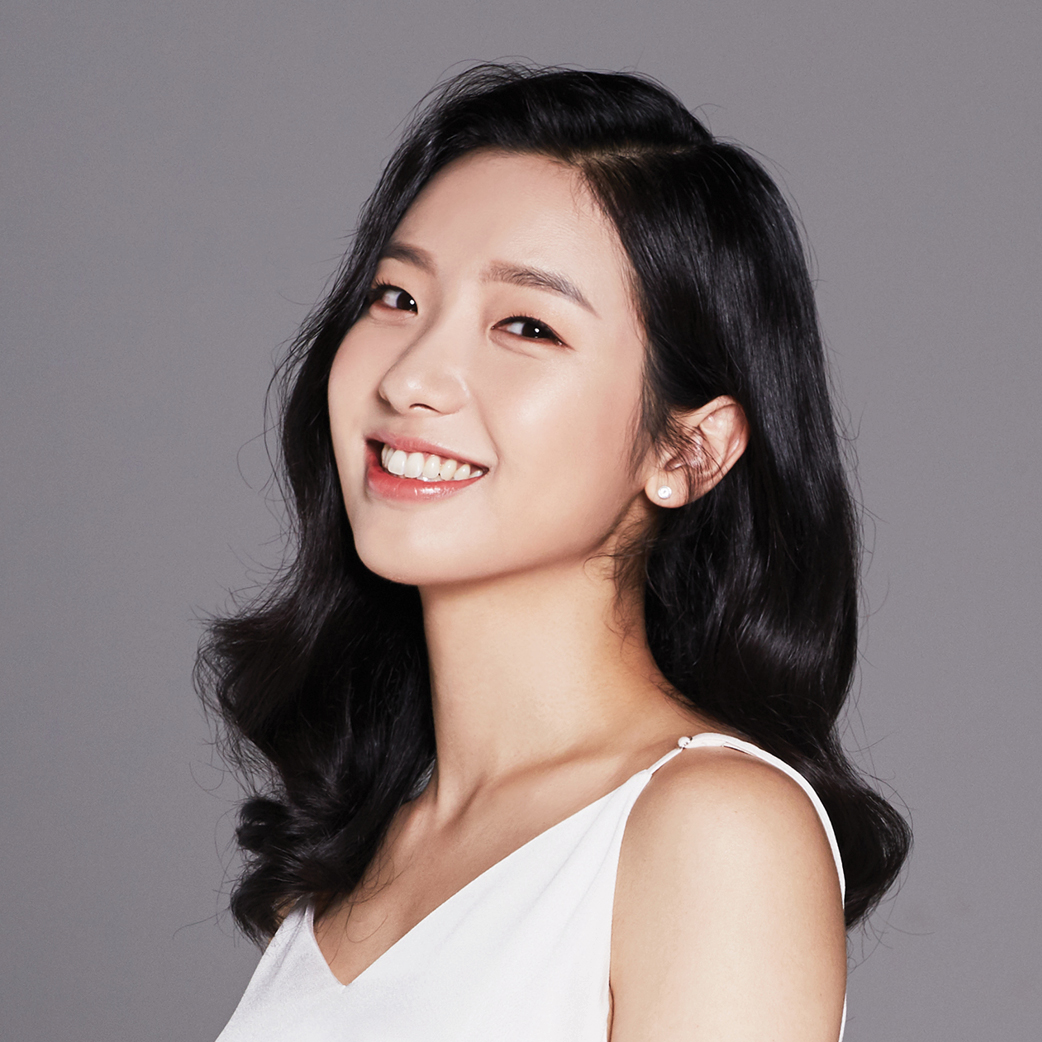 Ji-Hyang Gwak
A prizewinner of numerous competitions, pianist Ji-Hyang Gwak has garnered international praise for her versatility, energy, and technical mastery.
As a performing solo artist, chamber musician, and pedagogue, she has made appearances across the United States, the Czech Republic, England, France, Germany, Spain, Japan, and Korea.
Ms. Gwak was the top-prize winner of the Sicily International Piano Competition, Seattle International Piano Competition, Franz Liszt International Piano Competition—Ohio, High Point University Piano Competition, and the Michigan MTNA Young Artist Piano Competition. Her most recent achievement was in the 2021 Lyon International Music Competition in France, where she won Third Prize and received a concert engagement from the Association Frédéric Chopin à Lyon. She also received prizes in numerous other competitions such as the 39th Joongang Music Concours and the Korea-Germany Brahms Associations Concours and was a semifinalist at the Concours musical international de Montréal, Seoul International Piano Competition, and the Ricard Viñes International Piano Competition. She has been selected to participate in several summer festivals, including the CCM Prague Festival in the Czech Republic, Sicily Piano Festival in Italy, UFIPF (University of Florida International Piano Festival) in Gainesville, and PianoTexas in Fort Worth.
Ji-Hyang Gwak has performed recitals in several prestigious venues including Mozart Hall, Sejong Chamber Hall, Jungam Art Hall in Korea, Palffy Palace in Prague, Museo Diocesano in Sicily, the University of Florida in Gainesville, PepsiCo Recital Hall in Fort Worth, Benaroya Hall in Seattle, and Kerrytown Concert House in Ann Arbor. Ji-Hyang made her orchestral debut at 15 with the Bucheon Chamber Orchestra at Jancheon Art Hall in Seoul. In 2014, she was the winner of the Eastman School of Music Concerto Competition, performing Rachmaninoff's Piano Concerto No. 2 with the Eastman Philharmonia under the baton of Maestro Neil Varon in the historical Kodak Hall. She also played the Tchaikovsky Piano Concerto No. 1 with the Ann Arbor Symphony Orchestra at Hill Auditorium in 2019.
Ms. Gwak holds a Bachelor of Music in piano performance, summa cum laude, from Seoul National University and a Master of Music in piano performance and literature from the Eastman School of Music. Her teachers include Kyungrok Park, Jinson Kim, Prof. Hie-Yon Choi, and Prof. Natalya Antonova. She recently earned a Specialist degree at the University of Michigan under the tutelage of Prof. Christopher Harding, where she earned a DMA (Doctoral of Musical Arts) degree in piano performance in 2020.
During the 2022/23 season, Ji-Hyang Gwak is invited to perform throughout the U.S., France, and Italy.
Virtual First Round
Chopin: Étude in C Major, Op. 10, No. 7
Rachmaninoff: Étude-Tableau in a minor, Op. 39, No. 6 
Rachmaninoff: Prelude in d minor, Op. 23, No. 3 
Bach: Prelude and Fugue from The Well-Tempered Clavier, Book I, No. 12 in f minor, BWV 857
Beethoven: Sonata No. 3 in C Major, Op. 2
I. Allegro con brio
II. Adagio
III. Scherzo: Allegro
IV. Allegro assai
In-Person Second Round
Haydn: Sonata in e minor, Hob. XVI: 34
I. Presto
II. Adagio
III. Vivace molto
Carl Vine: Resolve
Scriabin: Prelude Nos. 1, 4, 6, 11, and 14, Op. 11 
Liszt: Hungarian Rhapsody No. 10 in E Major, S. 244
Ravel: Miroirs
I. Noctuelles
II. Oiseaux tristes
III. Une barque sur l'ocean
IV. Alborada del gracioso
V. La vallée des cloches
Semifinal Round – Chamber Music
Brahms: Violin Sonata No. 2 in A Major, Op. 100
I. Allegro amabile
II. Andante tranquillo—Vivace—Andante—Vivace di più—Andante—Vivace
III. Allegretto grazioso (quasi andante)
Final Round
Rachmaninoff: Concerto No. 3 in d minor, Op. 30
I. Allegro ma non tanto
II. Intermezzo: Adagio
III. Finale: Alla breve