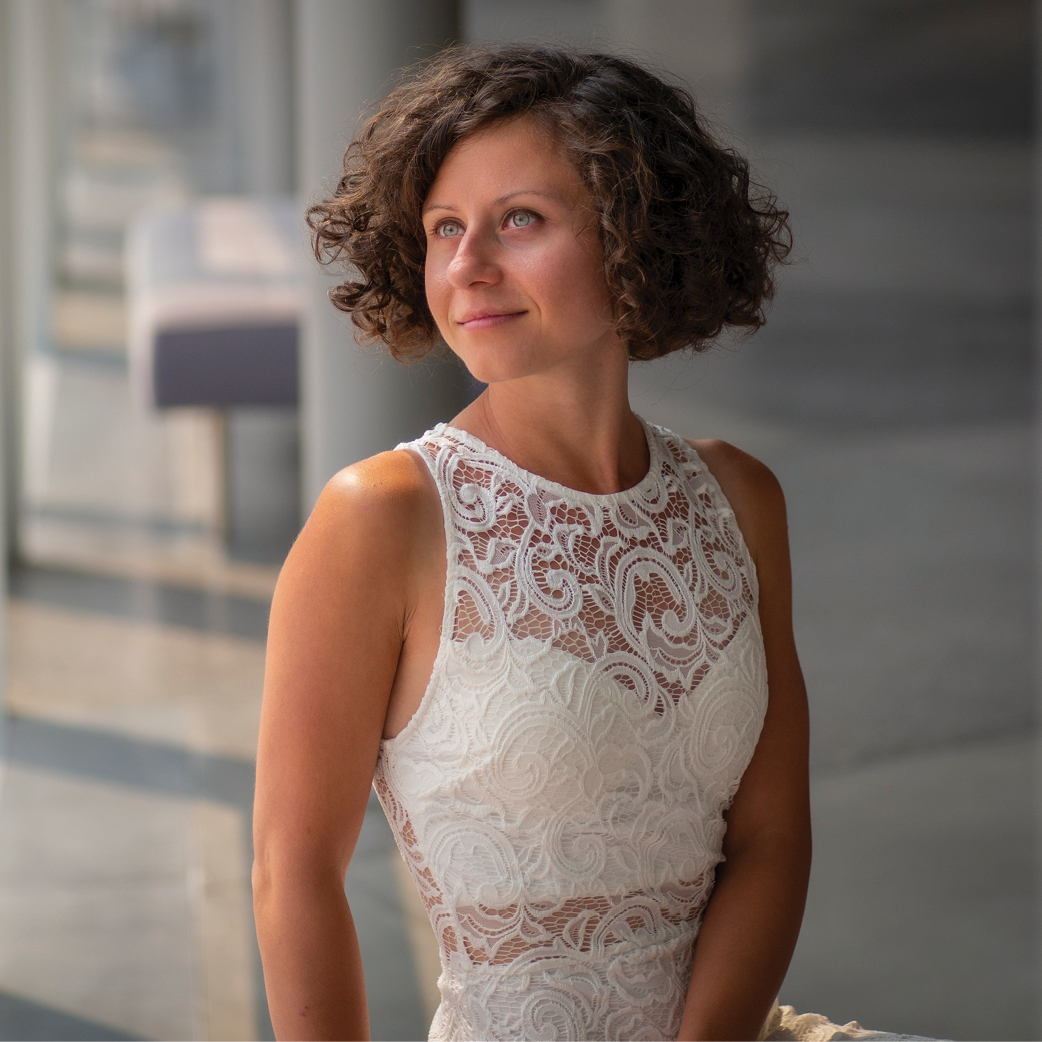 Elzbieta Bilicka
Elzbieta Bilicka, a native of Poland, has been an active soloist with various orchestras in Poland, Italy, Austria, Switzerland, and the U.S.

 
Her recitals and recordings have been featured on BBC Radio, Central New York's Classic FM, Polish TV Culture, and Polish Radio Koszalin. In 2021, Elzbieta released her debut CD on the Centaur Records label. The CD, titled Lights and Shadows, features music by Chopin, Ravel, Szymanowski, and Scriabin.
Elzbieta is the recipient of several prizes in national and international competitions. Her most recent prizes are: First Prize at the Second G-Clef International Music Competition in South Korea (2021); First Prize at the Walled City Music International Piano Competition in Derry, Northern Ireland (2020); First Prize at the Putra International Piano Competition in Kuala Lumpur, Malaysia (2020); laureate title at the 10th International Ignacy Jan Paderewski Piano Competition in Bydgoszcz, Poland (2016); and Third Prize at the Polish Chopin Piano NIFC Competition in Katowice, Poland (2016). In 2018, she was awarded the "Young Poland" Scholarship by the Polish Minister of Culture.
Elzbieta holds a Master of Arts degree in piano performance from the Feliks Nowowiejski Academy of Music in Bydgoszcz. Between 2016 and 2018, she pursued graduate studies at the Geneva Haute école de musique in Switzerland. In September 2022, Elzbieta will be starting the Professional Studies program at Manhattan School of Music in New York City.
Between 2019 and 2022, Elzbieta served as Piano Faculty Associate at the Caine College of the Arts at Utah State University in Logan, Utah.
Virtual First Round
Bach: Prelude and Fugue from The Well-Tempered Clavier, Book II, No. 3 in C-sharp Major, BWV 872
Chopin: Étude in F Major, Op. 10, No. 8
Szymanowski: Etude in G-flat Major, Op. 4, No. 2
Beethoven: Sonata No. 3 in C Major, Op. 2
I. Allegro con brio
II. Adagio
III. Scherzo: Allegro
IV. Allegro assai
Rachmaninoff: Prelude in g minor, Op. 23, No. 5
In-Person Second Round
Bach: English Suite No. 3 in g minor, BWV 808
I. Prelude
II. Allemande
III. Courante
IV. Sarabande
V. Gavotte I
VI. Gavotte II 
VII. Gigue 
Chopin: Ballade in f minor, Op. 52, No. 4 
Chopin: Andante spianato et grande polonaise brillante in E-flat Major, Op. 22
Ravel: "Une barque sur l'ocean" from Miroirs
Ravel: La valse 
Carl Vine: Resolve
Semifinal Round – Chamber Music
Brahms: Violin Sonata No. 1 in G Major, Op. 78
I. Vivace, ma non troppo
II. Adagio
III. Allegro molto moderato
Final Round
Prokofiev: Concerto No. 3 in C Major, Op. 26
I. Andante—Allegro 
II. Tema con variazioni
III. Allegro, ma non troppo