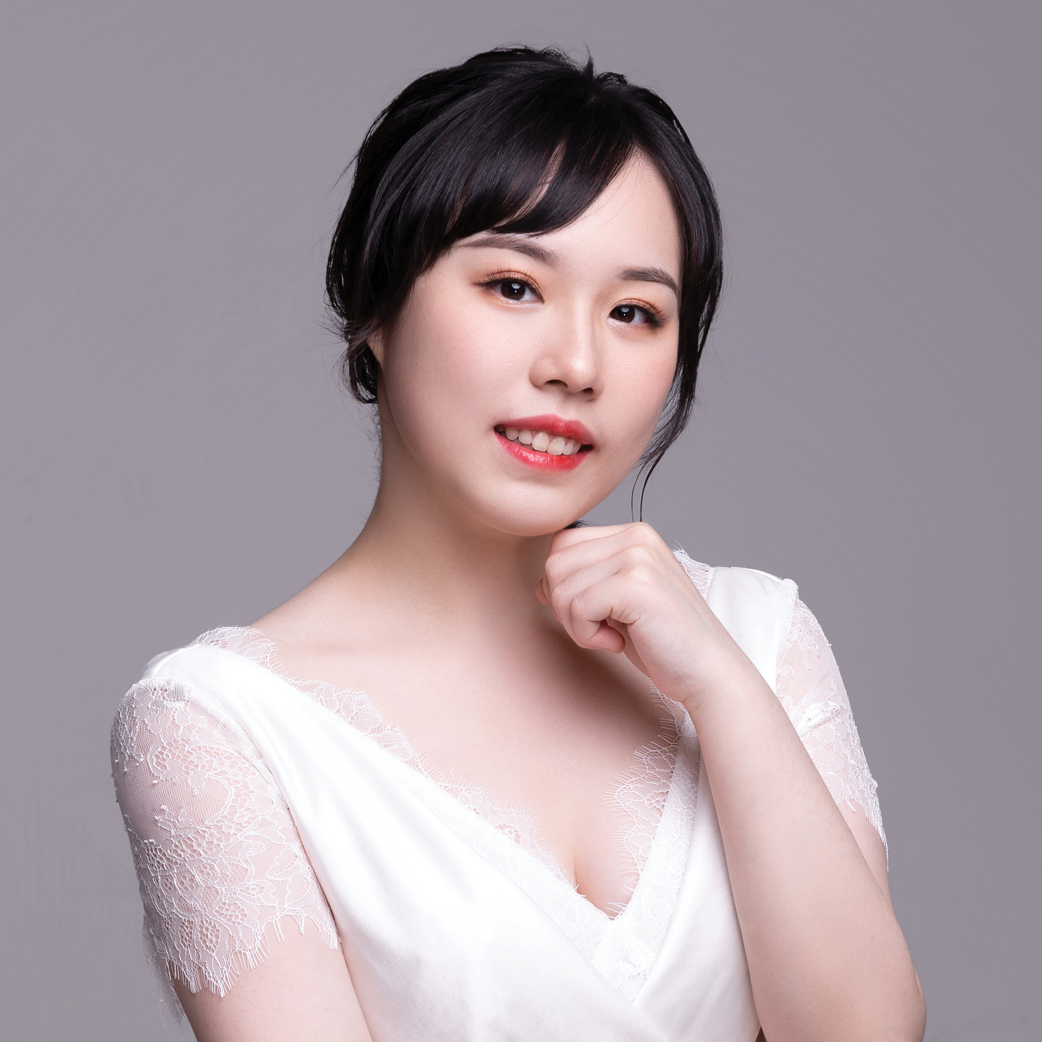 Xinyao Feng
Chinese pianist Xinyao Feng is a laureate of the ninth New York International Piano Competition, a biennial event presented under the auspices of the Stecher and Horowitz Foundation.

 
Ms. Feng has given recitals throughout China, Asia, Europe, and the United States. Her playing displays fine technical range, polished tonal crafting, and lucid and stylistic musicianship. Guangzhou Daily described her playing as "very exquisite and an infectious performance."
Ms. Feng is the recipient of many honors, including the First Prize in several competitions such as the 15th Hong Kong Asia Piano Open Competition, GOCAA International Piano Competition, Duxbury Music Festival Solo Competition, and the Third Star River National Piano Competition. She is also the recipient of an Honorable Mention in the Marian Garcia International Piano Competition.
Xinyao Feng is a very active performer as well as a piano teacher. Her solo appearances include performances with renowned conductor Wangjian Ouyang at the Chengdu Jiaozi Concert Hall, as well as performances with the Sichuan Symphony Orchestra and Guangzhou Symphony Orchestra. In addition, she has performed contemporary music at the MusicAlp Festival in France, Summer Academy Voksenåsen in Norway, and the Field Concert Hall at the Curtis Institute of Music in the United States.
Xinyao completed her Bachelor's degree in 2019 and her Master's degree in 2021 at Manhattan School of Music, and is currently enrolled in the Doctor of Musical Arts degree program, continuing her piano studies as a scholarship student with Mr. Jeffrey Cohen. She previously studied with Mrs. Hua Chang at the Music School Attached to the Central Conservatory of Music in China. 
Ms. Feng is an active chamber musician. Recent performances include the chamber music festivals at Manhattan School of Music. She is the winner of the Second Prize in the chamber music competition at Duxbury Music Festival, where she performed Dvořák's Piano Quartet No. 2 in E-flat Major, Op. 87. She recently gave her first DMA solo recital in Greenfield Hall at Manhattan School of Music and a solo concert at Grace Church in New York. 
Xinyao Feng performs often in master classes and was one of the young talents selected to attend the master class of maestro Richard Goode. Her excellent performance of Beethoven's late sonata Op. 110 was highly praised and recognized by Mr. Goode. Ms. Feng is currently a contracted young artist of GOCAA. In 2021, she held a piano recital tour in China. 
2022 Third Olga Kern International Piano Competition. Competitor.
Virtual First Round
Bach: Prelude and Fugue from The Well-Tempered Clavier, Book I, No. 14 in f-sharp minor, BWV 859
Chopin: Étude in F Major, Op. 10, No. 8
Bizet-Rachmaninoff: Transcription of "Minuet" from L'Arlessienne Suite No. 1
Beethoven: Sonata No. 31 in A-flat Major,
Op. 110
I. Moderato cantabile molto espressivo
II. Allegro molto
III. Adagio ma non troppo—Allegro ma non troppo
Liszt: Grandes études de Paganini, S. 141, No. 1 in g minor 
In-Person Second Round
Schubert: Drei Klavierstücke, D. 946
No. 1 in e-flat minor
No. 2 in E-flat Major
No. 3 in C Major
Grieg: Ballade in g minor, Op. 24
Carl Vine: Resolve
Carter: "Caténaires" from Two Thoughts About the Piano
Mendelssohn: Fantasie in f-sharp minor,
Op. 28
Liszt: Paraphrase de concert sur Rigoletto, S. 434
Semifinal Round – Chamber Music
Brahms: Violin Sonata No. 2 in A Major,
Op. 100
I. Allegro amabile
II. Andante tranquillo—Vivace—Andante—Vivace di più—Andante—Vivace
III. Allegretto grazioso (quasi andante)
Final Round
Ravel: Concerto in G Major
I. Allegramente
II. Adagio assai
III. Presto